Our retreat is situated in Victoria's scenic south-west, conveniently located 15 minutes east of Warrnambool and in close proximity to the Great Ocean Road. The fully furnished cabin is suitable for couples and families with up to two children.
A place of hope and healing
The cabin has been built using a variety of natural elements, highlighting the reality that grief is a natural part of our lives.
The cabin features large windows, allowing you to soak up all the benefits and beauty of natural light streaming in.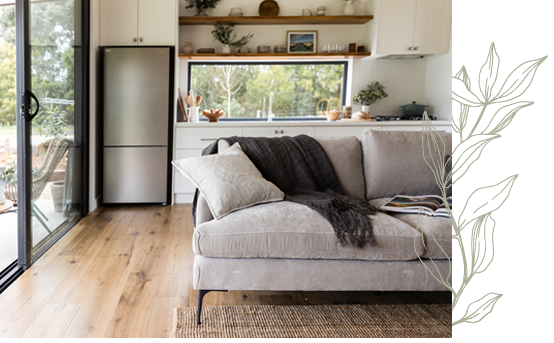 There's a wooden window seat for you to enjoy the beauty and serenity of the natural world that's right on your doorstep. The wooden seat has a raw edge, symbolising that grief isn't straightforward or uniform.
The bathroom has a large stone bath inviting you to relax and rest. Giving yourself the time to unwind and be still is important.
The cabin features open-plan living with a large stone fireplace, creating a separation between the lounge and bedroom. There's nothing more soothing than a warm, cosy fire to help you feel at home.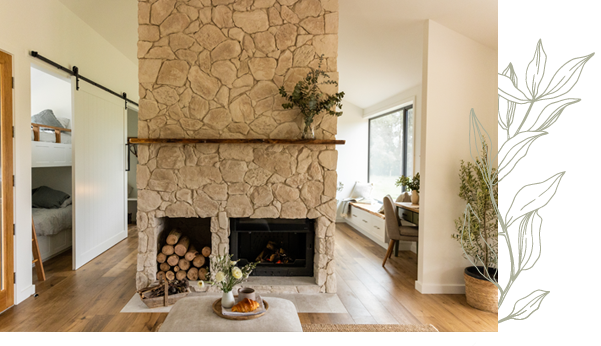 You'll discover an art table, a table with a journal to write your story and a variety of resources and books to help you on your journey of healing. There are no expectations, just invitations for you to take the next step on your unique journey.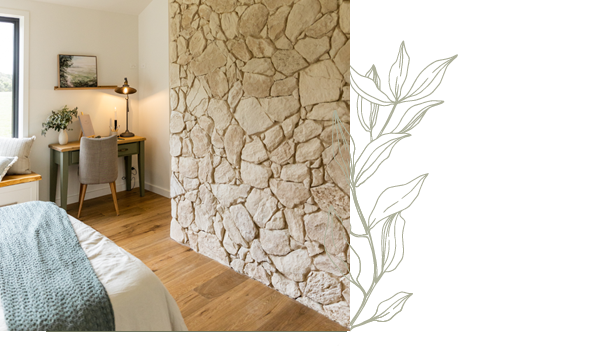 From the comfort of the off grid retreat you are immersed in nature and are able to enjoy the peaceful farm scenery. The retreat has intentionally been designed for you to slow down and unplug which means there is no access to wifi or television. To ensure your own safety from livestock and farm operations, unfortunately you are unable to freely access the surrounding farm paddocks. However there are ample opportunities for you to relax and enjoy your stay in the area designated for the retreat.
retreat activities
Walking
Enjoying campfire
Birdwatching
Gardening
Stargazing
Please note: The secluded retreat is part of a fully operating dairy farm with livestock, and for that reason the cabin is not pet friendly.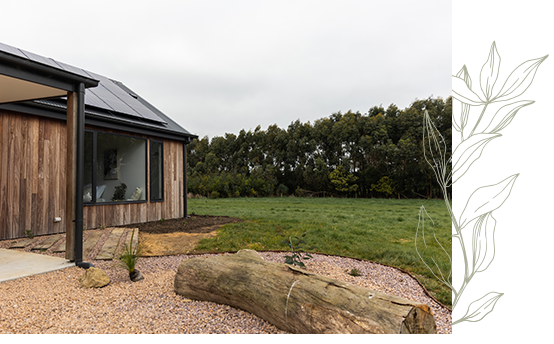 There is a fully equipped kitchen. However, if you simply don't have the energy to think about your next meal, we'll happily stock the freezer so you can focus on what's important to you.
I'd like to make a booking